The World of Expensive Art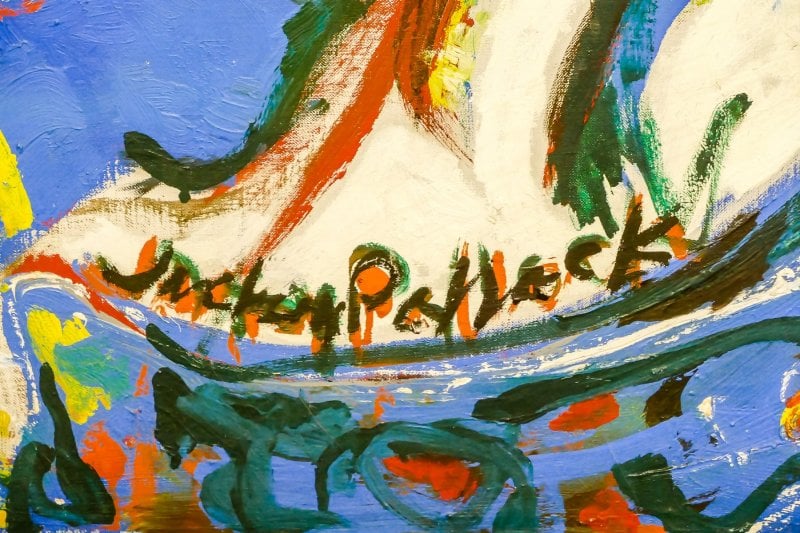 Ever wonder what it would be like to own an expensive piece of art and have it hang in your living room? We, for one, would never have peace of mind.
While art enthusiasts come up with creative ways to afford expensive pieces, one must wonder where to keep these precious possessions. A more pertinent question to ask would be: who would buy such expensive art? Usually, when someone wins a casino jackpot or is asked what is the first thing you would do with $1 million dollars, buying art isn't the first answer.
Let's take a journey into the lifestyles of the rich and famous and their art collections. We'll look at some of the world's greatest collectors and most valued artists - "The Haves."
Poor struggling artists that only became famous after their death - "The Have Nots."
Finally, we'll examine those colorful characters who take valuable art that does not belong to them - "The Takers."
All the Money in the World
"The Haves"
The movie "All the Money in the World" portrayed Jean-Paul Getty's life. In 1966, he was named the wealthiest private citizen by the Guinness Book of Records.
A frugal man, rumour has it that Getty valued his art and antiques more than human life. At his death, the J. Paul Getty Museum received more than $661 million of Getty's estate, making it the wealthiest art institution.
In November 2014, the Getty museum bought an Édouard Manet painting at an auction paying more than $65 million, the most ever paid for the French artist's work.
But When No One Is Buying
"The Have Nots"
One of J Paul Getty's most infamous says is, "Buy when no one is buying." Unfortunately, for many artists who died paupers only to become famous after their deaths - this saying proves accurate.
Those who bought paintings from artists like Vincent van Gogh, Claude Mone, and Johannes Vermeer eventually became very wealthy when no one else supported them.
Van Gogh died penniless in 1890, despite his growing reputation.
The most expensive van Gogh painting was Portrait du Docteur Gachet (the portrait of doctor Paul Gachet). Sold in 1990 for $75 million at Christie's in New York, one can not help but feel sorry for the artist.
It's a sad reality that artists and their families experience abject poverty for much of their lives only to become famous long after their death.
Now You See Me
"The Takers"
In the movie "Now You See Me," thieves pull off daring heists, and the audience cheers them on. Similarly, real-life art thief Stéphane Breitwieser has become somewhat of a celebrity for his antics.
He robbed close to 200 museums. His total loot was worth more than $1.4 billion. Breitwieser wrote his biography called "Confession of an Art Thief" after his release from prison, detailing his exploits.
Vjeran Tomic is known to the art world as the French Spiderman, having pulled off the most significant art heist this generation has seen. Suction cups, bolt cutters, and motion detectors all sound like a scene from a James Bond movie, but in Vjeran Tomic's world, it meant $70 million heists. After being caught years later, Vjeran now draws pictures from his prison cell after he was given an eight-year jail sentence.
In Conclusion
Many of us would not know where to put a valuable painting if we ever owned one. Regardless, the expensive world of art is a world in which we're all able to live and enjoy due to the movies, books, and occasional glimpses of priceless pieces we get to see.
---
Other posts